This event has already occurred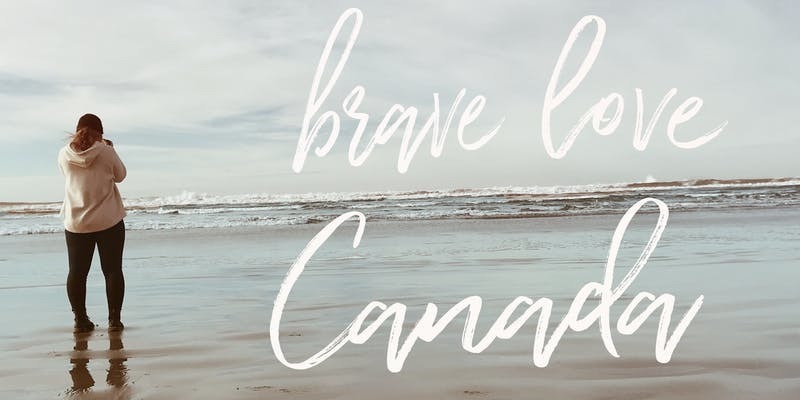 Save to your Calendar
This is a local opportunity we want to let the women of NLCC know about. It is not put on by NLCC.
Brave Love Canada is coming to Langley and has invited women of all ages and from all denominations to gather together. If you are a woman who wants community, to grow in your relationship with God, and to let Him speak into your identity - this is for you.
The purpose of this weekend is to dive into the following questions: who am I created to be and how do I carry that out right now in the season of life I am in?
Speaker Shannon Casteel will lead participants through the life of Deborah and it's sure to be a powerful time of leaning into Scripture together. She has spoken all over the world encouraging and equipping women. Friday will be a large group setting, Saturday is around tables and then the last session is in a large group again.
For youth, young Brave Love will be happening! On Saturday, girls ages 14-17 will have their own tables with leaders to walk them through what God wants to do through them and speak to them specifically as young people.
Knowing the message that God's given us to carry and walking out our calling is so exciting - and we'd love to know who is attending so we can go together. Please email [email protected] if you are coming to Brave Love.
Email the Brave Love team at [email protected] for any questions you have or if you would like to connect with them before the event!
Tickets are $55 and are available at https://www.eventbrite.ca/e/brave-love-canada-tickets-55883272372. Need a sponsorship to attend? Request a scholarship using the link above.
Brave Love Conference Schedule
Friday, May 17th:
6:30 Registration & Doors Open
7:15-9:15 Introduction Session & Worship
Saturday May 18th:
9:30 Doors Open
10:00 Start Time
12:30-2:00 Lunch Break
2:00-5:00 Afternoon Sessions
5:00-7:00 Dinner Break (time to get dinner in the area)
7:00-9:00 Final Session & Worship
*No childcare provided, suggested ages 14 and above.