55PLUS
Written by: Ben Frederiksen (Young Adults & Care Pastor)
Throughout this past year of the pandemic, our seniors have shown an incredible spirit of perseverance, trust in God, and creativity in finding safe ways to gather and encourage each other. In church, in the parking lot, and even on the street, I would like to highlight just a few of the things God is doing in and through our seniors at NLCC.
Beatitudes Bible Study and Hymn Sing
When restrictions on indoor gatherings were temporarily lifted in the fall, the Worship Centre was full (well, full up to the 50 person limit!) for our Beatitudes Bible Study and Hymn Sing. Pastor Joy organized a wonderful team of volunteers to bake delicious treats. Elsie Ens on the accordion joined Pastor Cory and others in leading us in some classic hymns– even partly muffled by masks, the sound of singing "Great is Thy Faithfulness" brought tears to many eyes, including mine. Different pastors took turns leading the Bible study on one of Jesus' beatitudes from Matthew 5. Unfortunately, we only made it through the third beatitude, "Blessed are the meek," before new restrictions were imposed. Still, the hunger for fellowship, singing, and studying God's Word was evident in those few meetings. We look forward to relaunching a Bible Study and Hymn Sing with our seniors when we can!
The Old Guys Coffee Gang
What do you get when you throw together a group of retired guys and coffee? Well, you get some pretty great jokes, for starters! (Ask Rudy Wiebe about the squirrel infestation…) An informal group of men, united by their love of coffee, walking, and fellowship, have been gathering regularly for some time. When McDonald's could no longer host them, they found their way to the NLCC parking lot, where they have been faithfully meeting (safely) outdoors at least once a month, rain or shine. They catch up, banter, tell jokes, discuss the latest pandemic restrictions, eat donuts, celebrate birthdays, and pray for each other. One of their ringleaders, Alex Warneke, described the benefit of the group this way: "We know that we're there for each other. We care for each other." Another participant, on the occasion of his 80th birthday, said: "You guys are like brothers to me." Out of this group has come a regular visitation ministry to one of the men in the group whose health is suffering. And they always have an extra donut to share with any "young buck" pastors looking for an afternoon treat and a joke…
The Street Ladies
Life groups are an integral part of growing as an apprentice of Jesus. When indoor gatherings were shut down, many of our groups moved online to Zoom. But some of the women from Betty Fast's life group found a creative way to still connect in person: they continued to meet outdoors on a quiet, dead-end neighborhood street. These self-described "street ladies" have been meeting weekly since early spring, no matter the temperature. They gather to share what's going in their families and to pray for each other. As Betty said, "The main thing is, we want to keep encouraging each other. We are so blessed to have meaningful relationships with each other." These personal touchpoints are such a vital connection for the women in the midst of a pandemic that has caused so much social isolation and mental stress. For the street ladies, when 4pm rolls around the conversation shifts to food and dinner preparation, but their hearts have already been fed by gathering in Christian fellowship. These are just a few snapshots of some of the ways our seniors are gathering both safely and creatively in this strange year. Many more of our seniors are quietly going about being the body of Christ: they are checking in on neighbours and providing meals, calling people to encourage them and pray with them, and watching the online service with people in their "bubble." God is at work in and through our seniors, and I am so encouraged and inspired by them!
Written by: Joy Sarju (Children's Pastor)
Children's Ministry continues to flex and evolve with the impact of the constantly changing Coronavirus restrictions. Much of our efforts to 'Connect children to the life-changing power of Jesus, to love God and others' happen through online resources for 'Home Church' to fill the gap of onsite gathering.
Meaningful connection is critical and calls for creative ways to foster community and nurture relationships. We were excited to creatively offer three weeks of Summer Camp for 200 kids each week! The vibe was different under the restrictions with fewer kids, but the energy and excitement of getting out and seeing friends in a covid-safe environment was happily embraced by families and volunteers.
Dan Martens had this to say about his daughters' summer camp experience, "Our girls loved MOVE camp and are listening to MOVE camp songs right now as they clean their rooms.  It is truly life-changing and so great!"
It was encouraging for our team to hear of families gathering in homes and intentionally using the online resources to help kids stay connected to Jesus. In addition to meeting in homes, we enjoyed a short window of time gathering onsite in the Fall. Fewer kids came out than expected but we had meaningful connections with those who attended.
Over the course of the year Children's Ministry sadly said goodbye to all but one staff member. We are extremely grateful for the support of the many volunteers who continue to step up when the need arises. Many served to put together 250 Christmas activity kits for households with kids for the Christmas drive-thru. Volunteers served tirelessly to welcome over 300+ kids to the Easter drive-thru event, and many worked behind the scenes to stuff eggs and package goodie bags. We are thankful for the Brown and Jansson families for creating the four awesome Easter stations that allowed our kids and parents to experience the true meaning of Easter.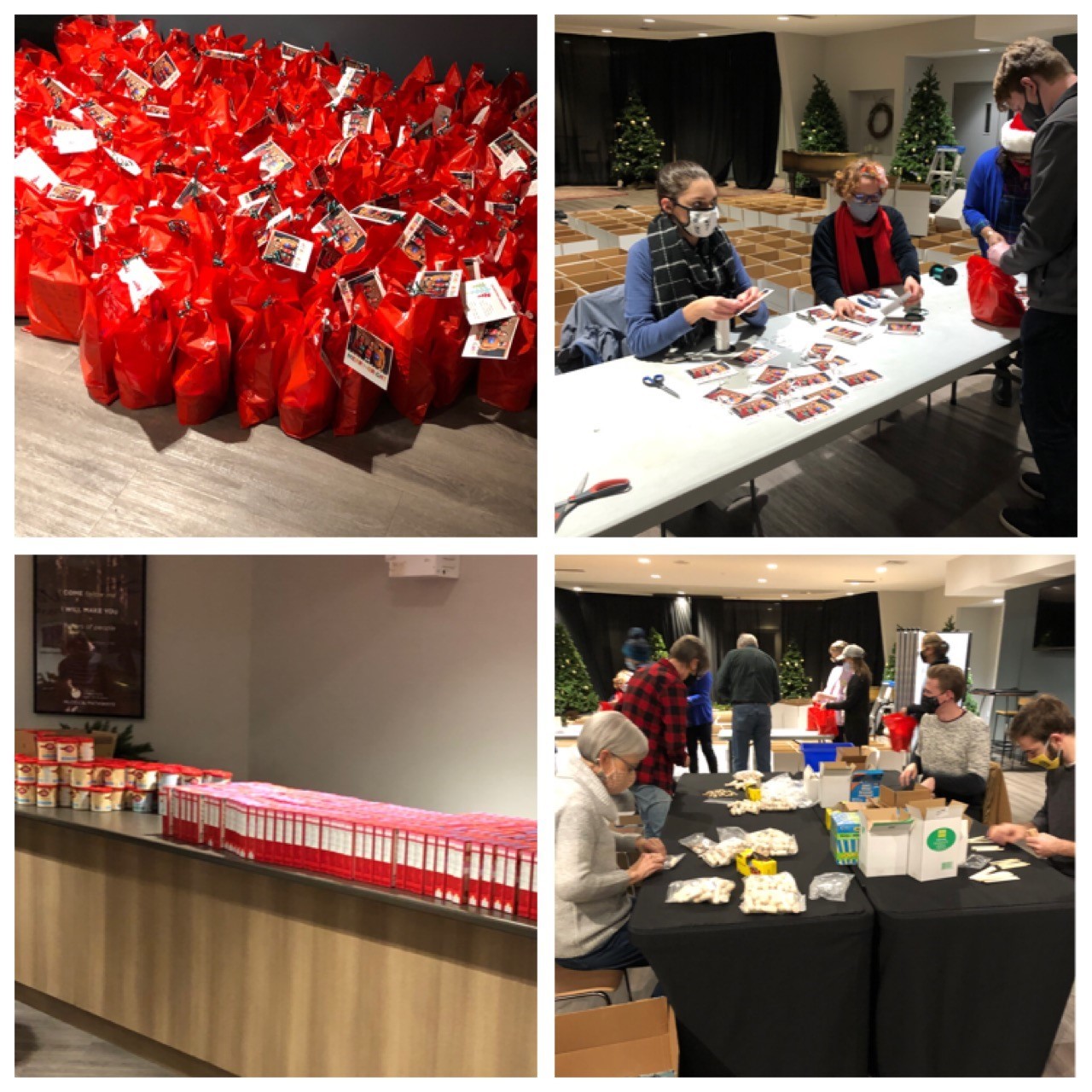 The weekly video lessons our families receive are creatively hosted by our faithful volunteer storytellers and even some of our kids! These volunteers are familiar faces that help our kids stay connected to the ministry and to Jesus. These volunteers are our true heroes during this COVID season!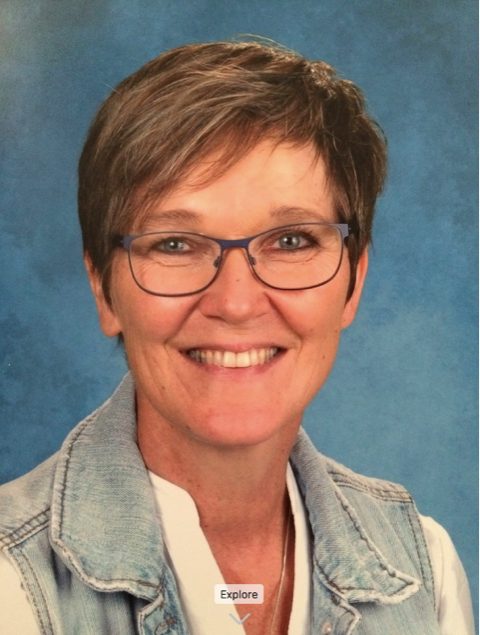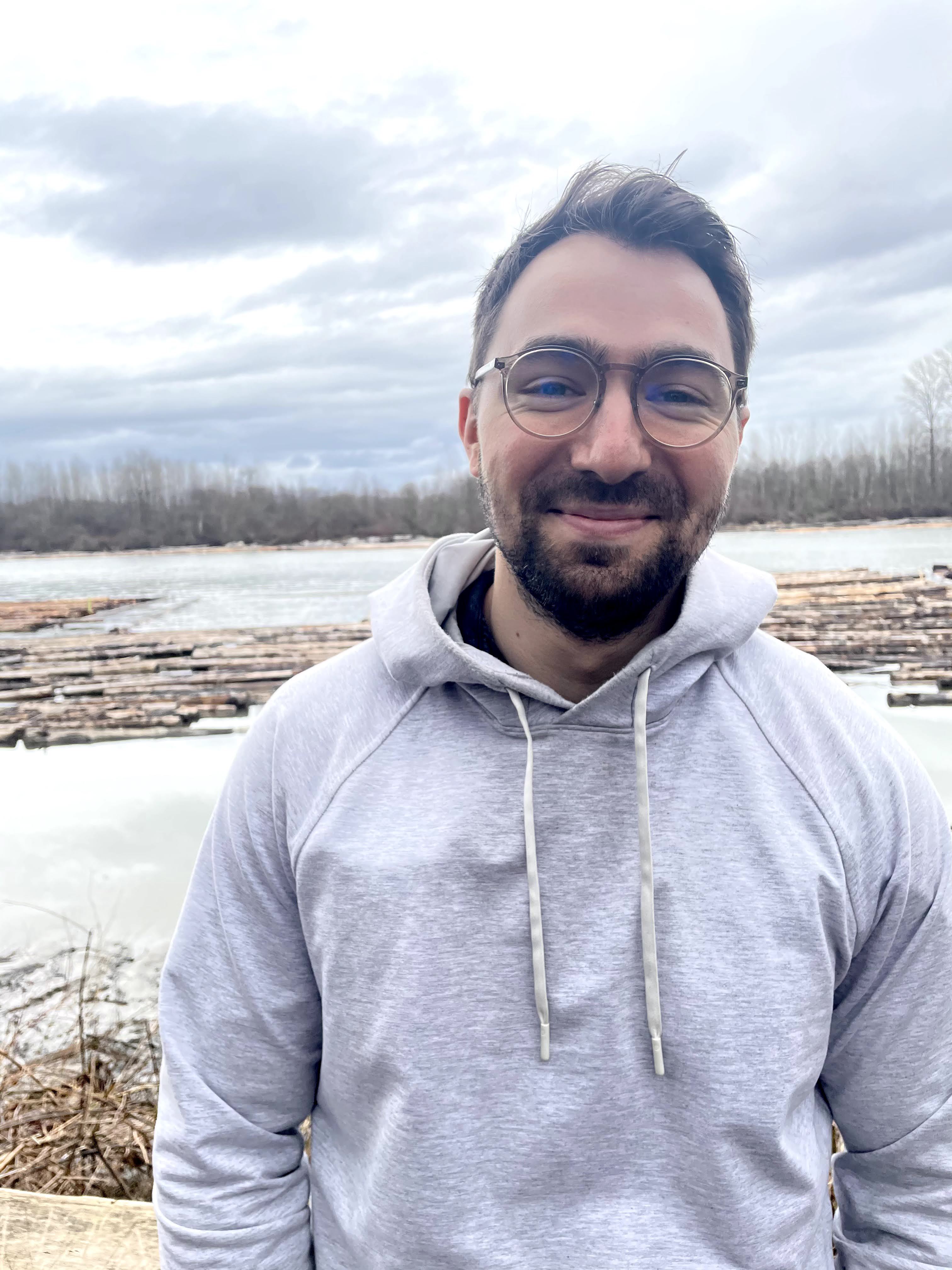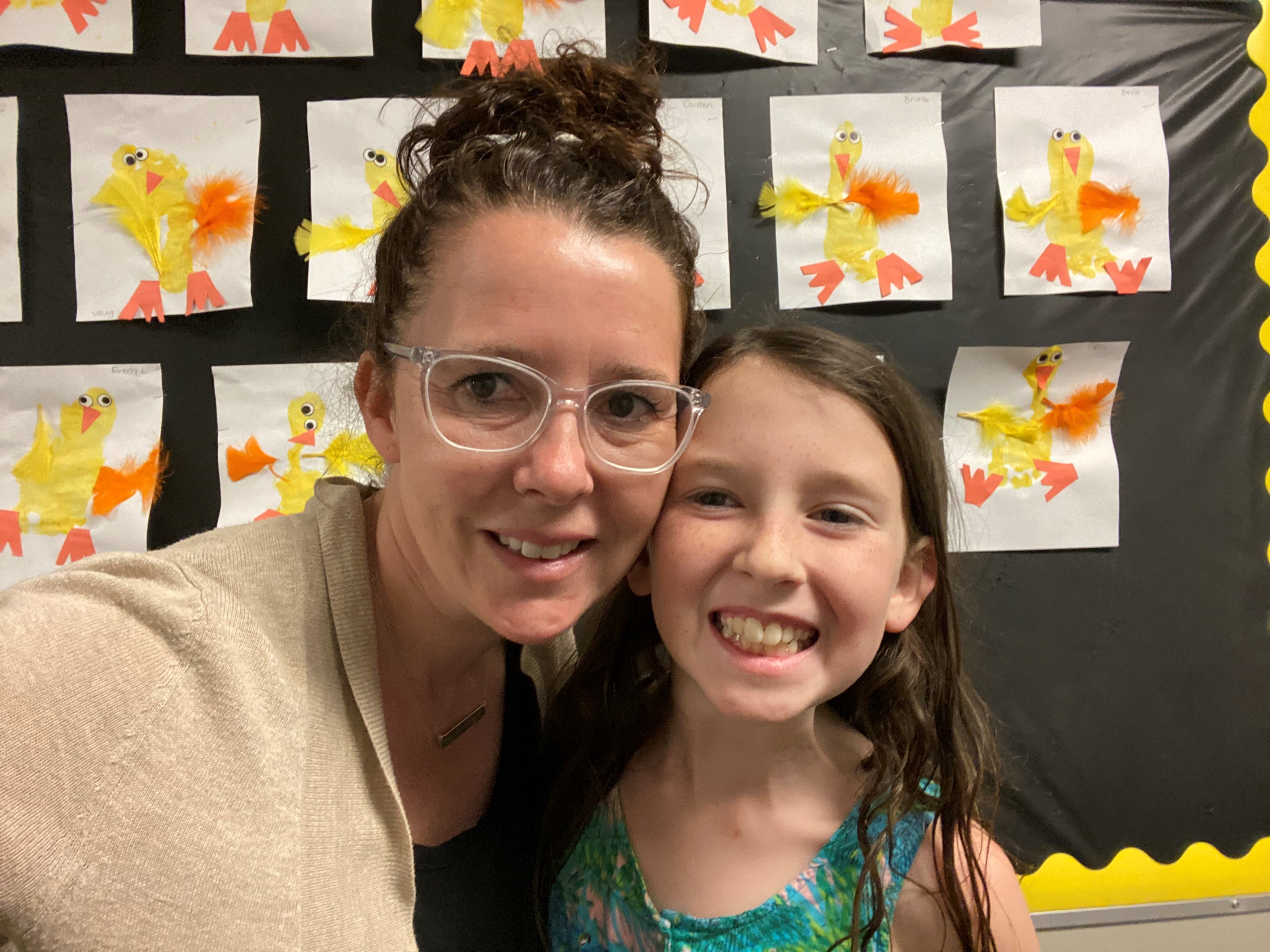 Finally, I want to again thank NLCC for the privilege of serving as the Children's Pastor to their kids for almost five years. It has been an honour to watch kids grow spiritually and to work alongside dedicated volunteers. As I pray and watch from the sidelines, I know God will continue the work He has started in each child. He sees them and He loves them!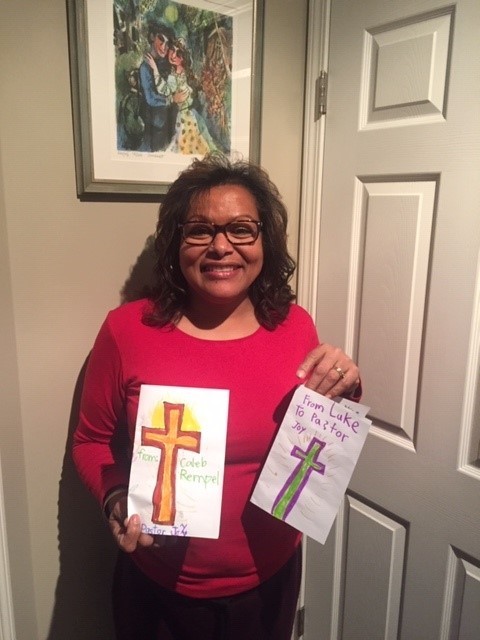 Written by: Melissa Reed
Throughout the pandemic, our kids have enjoyed watching the NLCC Kids programming each week, especially The So & So Show. When we saw family friends introducing the videos one week, our daughter quickly asked, "Could we do that?" It certainly wasn't something I wanted to do, but I did want to encourage their blossoming leadership skills, so we signed up to introduce the NLCC Kids videos for March.
When our turn came, we would pre-watch The So & So Show so we knew what the content was, and then as a family, we would brainstorm ways we could extend on that theme. Both of our kids took their responsibility very seriously by brainstorming ideas, writing scripts, collecting props, practicing their lines, recruiting their cousins and dad to be "extras" and then recording and re-recording the scenes. Their young leadership skills shone through.
As parents, we are especially thankful for how this responsibility required us to dig deeper into the messages behind The So & So Show and consider how we could make the themes connect with kids and families in our community. It was also very encouraging to receive messages of affirmation from others at NLCC, especially other families whose kids were excited to "see" our kids on Sunday mornings.
Written by Kristina Marshall
It has been a joy to serve in NLCC Kids for the past 7 years as a small group leader, large group teacher, and most recently, hosting the online Kids' Church. With COVID putting huge restrictions on how we do church, I'm so thankful that children are still about to watch a Bible story and learn about the love of God. I was honoured that I could help kids stay connected to the ministry and to Jesus. It's beautiful to see the child-like faith and it's a reminder to me that faith doesn't have to be complicated.
Written by: Moriah Wiens
Whenever I find out that I get to make a video for kids' church or participate in church leadership, I get excited! Very excited! I have been told many times before that I am a strong leader, and that I am blessed to have this characteristic from God. I've tried to shine God's love through my leadership. One way I do this is to prepare before speaking or leading in any way. One of the most recent events I was involved in was the Yorkson Easter drive-through.
I like to teach others about Jesus and share my faith with them. Sometimes, I get tired of memorizing my memory verses. But then I remember that it all means something very important and points me to Jesus. One way that helps me memorize verses better is making up actions for each word. I enjoyed sharing these actions with others when my mom and I filmed the introductions for online kids' church.
Some people have a hard time putting their trust in God. Some people have their faith tested. One of those people is me. My faith was tested when my first younger sibling was born. He had an extra 18th chromosome. He lived for only ten minutes. This all happened when I was three. That day, my faith was tested. I had to trust God and believe that I would see my brother (Samuel) again. I know that I will see him again. I am now also blessed with three other siblings.
I love having the chance to help out at church as I have experienced God so many times in my life in many different ways. He has got me through small things and big things. I hope I can share these gifts and experiences with others so that they can experience God too.
Written by: Suzie Warneke (former Pre-School Director)
Wow! What a season this has been at NLCC KIDS for staff, volunteers, kids, and parents! In September we kicked off our ministry year online with weekly videos and parent guides. Our weekly videos have been a combination of content from our curriculum provider, Orange, as well as some content from familiar NLCC faces! At the end of September, we were given the opportunity to reopen our doors to a small group of children each Sunday morning. We had a great time of playing together, spending time outdoors, and of course learning about Jesus together through story, song, and prayer! Since we could only host a few children each Sunday morning, we also continued our online resources for kids and parents at home. In November we returned to our fully online presence.
It has been challenging, to say the least, to not be able to see all of our amazing NLCC KIDS in person each week, but what a privilege it is to be able to equip families to be the spiritual leaders in their homes as they lead and guide their children at home each week. We love hearing the stories of kids watching the videos at home, singing along to the songs, and talking about the monthly theme and how that relates to their relationship with Jesus.
As many of you know, at the end of December, I stepped down from my role as Preschool Director at NLCC. This was not an easy decision, but I have been thrilled to be able to continue to connect with preschoolers in a volunteer role.
NLCC KIDS is a FANTASTIC place to serve and to impact the next generation as we introduce them to the life-changing power of Jesus as they love God and others. If you are looking for a place to serve and get connected at NLCC, I would strongly encourage you to come and join me in NLCC KIDS! There is always room for more volunteers – even during a pandemic, and I don't think you will find a more fun, creative, energizing, and impactful team to be a part of!!
MEN'S
Written by: Calvin Wray
While online meetings will never rank as my favourite modus operandi for connecting with people, I actually found myself looking forward to our Thursday night ManUP Life Journaling sessions. Whether there were a dozen of us on screen for that hour or only four or five, the conversation was always productive and encouraging. In fact, on those nights we were few in number we had deeper conversations and I experienced a greater connection with guys I barely knew "pre-pandemic".
It was inspiring how the Holy Spirit spoke to each of us from the parables of Jesus (our first 4-week session) and Paul's letters (Colossians in our second set). We followed the LIFE Journaling format which was new to some, but easy to understand. We would read a chapter of scripture together and then spend a few minutes quietly reflecting and writing down our thoughts as the Holy Spirit spoke to each of us. We followed up with sharing and ended each session with prayer.
Being able to listen to each other's personal stories, as we uncovered new insights in our scripture reading was always a rewarding experience. It's always fascinating to see how God speaks to people, dropping practical wisdom into the group for the benefit of everyone.
WOMEN'S
Written by: Serena Gregg
2021 was looking similar to 2020 at the start of the year with limited size gatherings. A group of us women wanted to connect and check in with the ladies of NLCC. We had a Reconnect Curbside event on February 27 and a zoom room gathering with Lenna Vanden Hooven on March 25.
The drive-thru prayer area was very well received and appreciated. We tried to encourage the women with signs, flowers, chai, and a wee gift which included the Life Journal reading plan, soap, spring masks, treats, a beautiful card, and the promise of a follow-up zoom event. The second event was a zoom event with Lenna Vanden Hooven as a guest speaker. Breakout rooms were hosted by ladies from NLCC and the participants were encouraged to discuss Lenna's experience and their own personal experiences.
Women felt connected through Lenna's story of trials of anxiety and Jesus' tender care.
YOUNG ADULTS
Written by: Ben Frederiksen
I have been so impressed with the resilience and dedication of our young adults at NLCC throughout this last year despite the restrictions which limited our ability to meet in person. I'd like to share just a few highlights:
Summer Nights: In July and August, we had one of our best summers ever for our Summer Nights events, with almost 50 young adults gathering each week at Derby Reach Park for lawn games and Bible study. The YA leaders did a fantastic job hosting every week, and every speaker brought a unique perspective as they shared from particular Bible passages close to their heart.
Life Groups: Life groups met in person when we could, and then transitioned to Zoom online meetings – see the report below by Matthew Warnock.
Making Spirits Brighter Online: We held our annual Christmas event online this year, with some very talented musical and poetic submissions, along with an edible Christmas craft to make at home! Artistic contributions ranged from the heartfelt to the hilarious.
Langley Homeless Outreach Dinner: The YA leaders purchased and prepared delicious steak breakfast wraps for our homeless friends in Langley…during a power outage! Wearing headlamps in the dark kitchen, they pulled off an amazing feast under the expert and calm guidance of Tom Pankratz.
TWU Students Blessing: With many TWU students watching the NLCC service online, we were able to bless a few dorm groups with treats and useful gifts to encourage them as they participate in church on campus.
Written by: Matthew Warnock
In a year of fragmented community and displaced hope, I have been witness to God's goodness as well as my fellow young adults' faithfulness through adversity. When Covid began and our activities and events went virtual or were canceled, I thought that young adult life groups would be one of the first things to drop off, especially with students experiencing "zoom fatigue." Not only did we not lose members when restrictions tightened through the fall, but over the course of the year, we gained more members who eagerly desired to be part of our faith-focused community.
Ben Frederiksen faithfully prepared materials for us every week and we plunged into the Gospel of Matthew together as a group. It was encouraging to see my life group members praying over each other, doing devotionals, sharing testimonials, and meeting for walks and outdoor gatherings whenever possible. I was encouraged by watching our young adults at NLCC "love the Lord their God" and "love their [virtual] neighbour as they love themselves" this past year (Mat.22:37-39).
It truly has been a year of seeing the faithfulness of God to His children and His children's faithfulness to Him despite the fragmented community and displaced hope caused by the pandemic. Young adults still found community and God restored our hope."For I know the plans I have for you," declares the Lord, "plans to prosper you and not to harm you, plans to give you hope and a future." -Jeremiah 29:11
Written by: Kevin Schultz
Aside from everything surrounding Covid-19, this has been a great ministry year for HSY. We made a lot of programming changes in the Fall, and although nothing is perfect, I believe most of the changes have been positive. I feel so blessed to have the job I do and to be able to walk with students and leaders on a faith journey towards Jesus. After a worship night this year, a leader told me, "This was the best event ever! I prayed with each one of my students and it went deeper than ever before".
Teaching
Written by: Braden Hiebert (Grade 11 Leader)
When I first started being on the teaching team for HSY I was unsure about how valuable a voice I would be but over the last couple of years, I have come to see how valuable having an eclectic group of leaders and staff come together to devise a teaching schedule can be. Together we can come up with a collection of topics that can speak to a larger breadth of students than any one of us alone could reach.
For me, when I am given the privilege to speak, it is always my goal to reach students who are more like myself and who might not be engaged by the more traditional youth styles as much. I have also loved seeing how our schedule of alternating between more theological/knowledge-based series and emotion/experience-based series gives space for students to engage their faith and spirituality in different ways. I also found it to be an exciting new challenge and opportunity this year planning around having different styles of teaching times between Sundays, Worship Nights, and Bible Study nights which all require a different tone and style to match the atmosphere.
It's been so cool seeing students embrace these new styles and engage the topics differently based on the event type. One of my highlights for the year was seeing how many students came to my breakout session looking at the hard questions about Hell they had had during our afterlife series and seeing just how fantastic their questions were and how much they wanted to learn. It's such a great honor to be on the teaching team at HSY, taking an active part in equipping our students spiritually through teaching.
Small Groups are the backbone of HSY. Our G3 groups (grade, gender groups) are all led by amazing leaders who give so much of themselves to love and pastor our students well. Nothing is better than seeing leaders attending students' sporting events, doing hospital visits, leading bible studies, mentoring, and loving students outside of regular programming. Find an HSY Small Group leader and shower them with appreciation and gifts. For real, if you have a student in HSY, please take a moment to appreciate their leaders. They are superheroes!
Youth Band & Worship
Written by: Kiara McCarthy (Grade 11 Student & Youth Band Director)
This year I have had the pleasure to be the youth band director for HSY. Kevin and I have talked a lot about how important it is to have students leading other students in worship and it has been awesome to see that in action at youth Sunday gatherings, retreats, and worship nights. A goal of mine for this year was to see many of our musicians grow into strong leaders and that has been really evident. We had the opportunity as a youth band to take part in a workshop with Pastor Cory and lead worship at the Yorkson Campus with Debbie. These were really valuable experiences that we learned so much from. I have loved seeing the heart for worship that the youth have, the willingness to put in the time and energy that it takes to be a part of a band, our team spirit, and seeing everyone work hard to work together, and the ways they are excited to praise our Lord and share that with their peers. Although the year came to a close sooner than we had hoped, it has been a great year for the Youth band.
YOUTH
Middle School Youth
Written by: Spencer Epp (Middle School Pastor)
Youth Online, that could be what describes this year but it is not. What defines this year is faithfulness. God's faithfulness to our MSY community. As well as the faithfulness of the Youth Leaders and Students who have continually chosen to be at MSY and make it a place where we all belong, encounter Jesus, and have fun. This year has had many challenges and discouragements. But not one difficulty outweighs the faithfulness I have seen this year. We've seen new students join our community. We've explored topics ranging from Wisdom to Christian Sexuality. Great is our God's faithfulness. Psalm 86:11 "Teach me your way, Lord, that I may rely on your faithfulness; give me an undivided heart, that I may fear your name."
Youth This Year: