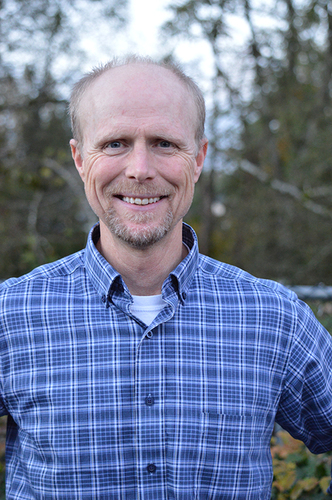 About your family: I am married to Sue (for 21 years) and have two children, Nathan and Hannah. Sue is a counselor and life coach. Nathan is a student at Trinity Western University and Hannah is a high school student at Walnut Grove Senior Secondary. We live in Fort Langley and have an emotionally unstable dog, Rosey.
Occupation: I am the Chaplain at Trinity Western University as well as the Director of the Student Ministries department and Director of TWU's Centre for Spiritual Formation in Higher Education. I have worked at TWU for 20 years. We have attended NLCC for 19 years.
Favourite verse: Colossians 1:28-29 "He is the one we proclaim, admonishing and teaching everyone with all wisdom, so that we may present everyone fully mature in Christ. To this end I strenuously contend with all the energy Christ so powerfully works in me."