We are glad you are here!
Welcome friend,
I'm Matthew, the lead pastor here and I'm so glad you are exploring more about our church! We are one church family with multiple locations in Walnut Grove, Yorkson, and soon-to-be Aldergrove who love Jesus and who love our city. As a church, we are learning what it means to be an apprentice of Jesus - learning to follow Him in all of life. We really believe in the importance of community and we hope you find a loving community here.
We'd love to connect with you. Click here to reach out to us and we'll be in touch or keep exploring this page to learn more about all of our campuses at NLCC.
Love you all,
Matthew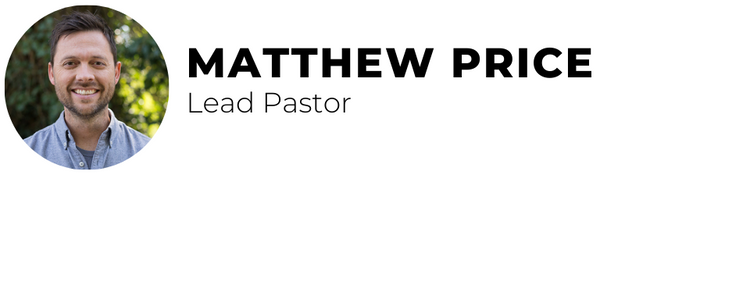 How do I connect?
We'd love to hear from you and get in touch. Simply click below to fill out our Connect Form and we'll answer any of your questions regarding NLCC and put you in touch with our ministry leaders in the areas you are interested in. You can sign up for our newsletters too!
GET IN TOUCH
Our role as the church is to help you become an apprentice to the life of Jesus. That doesn't just happen on a Sunday morning but we need opportunities to grow and connect throughout the week. Here are some ways that you can get started.
Newcomers Open House
Whether you are just checking things out North Langley Community Church or wanting to get more involved, we would love to get to know you! Join us at our next Open House to meet some of our Pastors and learn about NLCC over appetizers!
Join a Life Group
A Life Group is a small group where you can connect in a deeper way with people who are striving, like you, to love, learn from, and become like Jesus. Come to our next Life Together where you'll get to know other people wanting to connect, form friends, and start a new Life Group together or get plugged into an existing one.
Connect Online
We've got great communities online through our campus Facebook Groups! Join one, or all of them, and find a welcoming place to post prayer requests, ask for help or requests, and get to know others (but please, no controversial topics). Click below to join:
Core Values
Connecting people with the life-changing power of Jesus Christ, to love God and love others.
navigation
On Our Knees
We are pursuing a lifestyle of constant prayer and passionate worship, trusting that God will give us joy and fruitfulness through his Holy Spirit.
directions_walk
Living the Gospel
As we allow the biblical "good news" message of God's saving work in Jesus to form us in every aspect of our lives, we carry His grace and truth in us to a world in desperate need of healing.
question_answer
With Shared Lives
As a community of apprenticeship to Jesus, God's family, and Christ's body sharing his mission in the world, we journey, grow and reach others together in loving, committed, Christ-centered community.
favorite
Through Generous Love
Our words, actions and efforts to multiply our impact will be focused on helping everyone experience the depth of God's love for them.
As a Church, we abide by the Mennonite Brethren Confession of Faith. Click below to learn more about what that means.
Sunday Gatherings
Join us at one of our campuses in-person or online on a Sunday morning. There's worship, a message, kids programs and a great place to connect with others.
Walnut Gove Kids
NLCC Kids happens during both services at the Walnut Grove Campus for Pre-School to Grade 5. You can check your kids in before the service at the check-in counter and take them straight to their classroom. Check on the TV to see which classroom to go to. Youth Sundays often happen during the 11am service of the school year. MSY are dismissed most weeks. HSY are often dismissed on the 3rd and 4th Sundays. There's also a parent area downstairs and a parent and child nursery on the main floor.
Yorkson Kids
We have kids programs for ages two to Grade 5 every Sunday. You can check your kids in at the NLCC Kids desk before the service and then join us for worship. Kids will be dismissed during the mingle time in the service. Yorkson Youth Gatherings are for youth in grades 6-12 and also meet during the service most Sundays.
More NLCC Kids
Finding community
There are so many ways you can find where you belong at NLCC
There are groups for young adults, Life Groups to join, Support Groups for those walking through divorce or struggling with mental health, events for men and women and more. Click below to see find more.
---
Ways to Serve
A Church works together and we need your help!
There are so many great ways to serve at all of our campuses. There are teams on a Sunday morning with greeting, tech, worship, kids and more or throughout the week at youth, Alpha, courses, local outreach and so many other ways. Where is your next step taking you?
Join a Team
Courses
We offer a number of different groups that meet throughout the year that are all about growing in faith, strengthening relationships, and healing from past hurts.
There are more courses like Freedom Session for healing and recovery from hurts and addictions, courses for training in prayer, the Marriage Course for growing and developing your marriage, and more. Click below to see all our courses.