This event has already occurred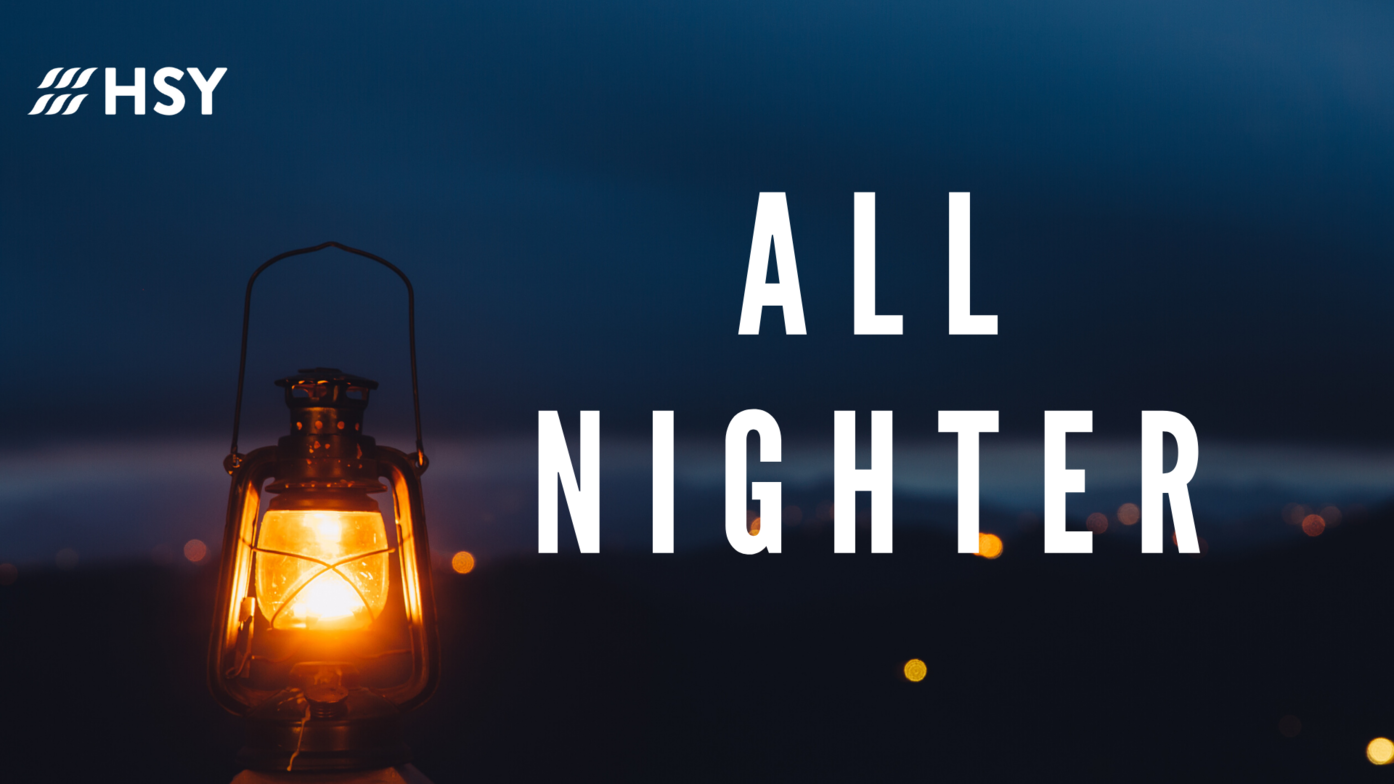 Save to your Calendar
The HSY All Nighter is the most anticipated night of the year!
Very little sleep, breakfast buffet, late-night tater-tot bar, movies, video games, midnight skating, Slurpees and more! It'll be the best tired you've ever been. Invite Everyone!
PACKING LIST
Sleeping bag, mat & pillow for sleeping or movie watching (yes you can sleep!)
Clothes: Comfy ones for the middle of the night and for the next day
Toiletries
Snacks (they are provided throughout the night but just in case you want more)
Deodorant (technically a toiletry, but didn't want you to miss it)
Ice skates or m

oney for skate rentals ($5)

Hockey stick and helmet if you want to play hockey (helmets are MANDATORY for hockey)
Water Bottle - we're limiting our disposable cup usage. Go Earth!
Your fave board games
Gaming system & youth-approprate games. Text Kevin if you can bring one. He'll bribe you to bring it. 778-808-5844
Friends....invite a lot of friends!