This event has already occurred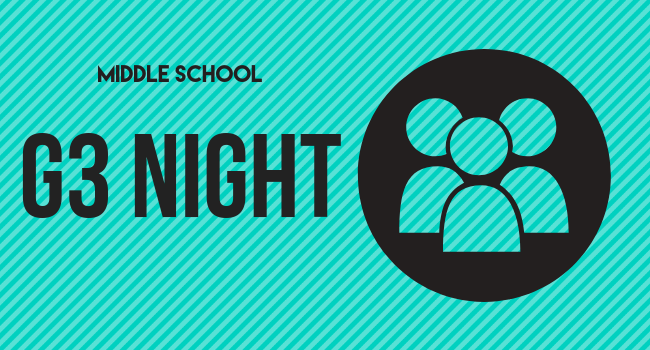 Save to your Calendar
Your G3 is your Grade Gender Group, and G3 Night is all about bonding time with them!
Groups:
Grade 6 Girls:
We are having a movie night with face masks at the Walnut Grove Campus. And come dressed in your PJ's! Times are 7 to 9:15 pm and the cost is $2.
Grade 6 Boys:
We are meeting at West Langley Elementary for some outdoor games from 7 to 9:15 pm. Bring running shoes and a water bottle.
Grade 7 Girls:
We are going to Denny's for a Games Night from 7 to 9:15 pm. Bring your favourite card games, board games and money for food (meals are between $15 and $20). Address for Denny's is 8855 202nd Street right near the Sandman Hotel in Walnut Grove.
Grade 7 Boys:
We're going to be hanging out at leader Josh's place (9064 202B Street) and playing in the school field behind his house. Pizza and cake will be there and they should too! Times are 7 to 9:15 pm.
Grade 8's:
Our grade 8's are on the Grade 8 Grad Retreat this weekend. There aren't any alternative events for students not going on this retreat.