This event has already occurred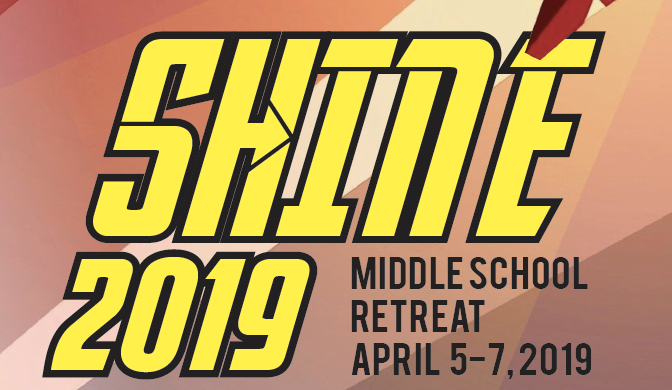 Save to your Calendar
We are so excited to be going to the Shine Retreat again this year. Stillwood Camp hosts us and many other youth groups for a full weekend (Friday to Sunday) of high-energy fun, teaching, and worship!
A dynamic speaker, Great worship. Lots of food. Exciting activities. These are the trademarks of SHINE, but what makes SHINE a weekend you'll never forget is you. We guarantee you've never experienced anything like it!
Total cost for this weekend is $140 plus dinner on Friday night. You can either pack dinner or bring money for fast food. Submit your registration pack (find it below) and payment to the youth office. You can either pay via cash, cheques or Debit Machine at the NLCC Office. Cheques are to be made payable to North LangleyCommunity Church.
All registrations have been extended an are now due Friday, March 8th, 2019.
Times:
Drop off: Friday, April 5th, 5 pm at WG Campus
Pick up: Sunday, April 7 at 2:00 pm at WG Campus
WHAT TO BRING:
Sleeping Bag
Pillow
Warm Clothes (that can get dirty)
Extra Shoes
Swimsuit
Toiletries
Towel
Bible
Money (for General Store)
Donations for
Cyrus Centre
Skateboard or Scooter and helmet (for Skate Comp)