This event has already occurred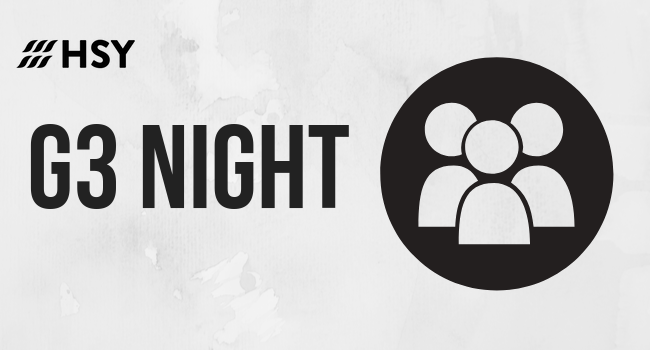 Save to your Calendar
Thursday Events
Events vary from themed-hype events, to Bible Study Nights, and Worship Nights.
Thursday's are the best night of the week!
This Week: G3 Night (Grade Gender Groups)
Thursday, November 21 / 7-9pm (pickup between 9/9:30 pm)
Grades 9-12
Your Small Groups will each be doing your own events. Leaders and student get to plan their own night for their own group!
Details for your G3 Party should be up by Tuesday morning of November 19th.
Grade 9 Boys
We are having a Lazer Tag Night!
Details:
Where: NLCC WG Campus
When: 5:30 pm to 8:30 pm on FRIDAY, November 22nd (NOTE that this event is happening on a different night)
What to Bring: $2 for Snacks, Running Shoes and Clothing
Grade 9 Girls
Games Night at the McCarthy's!
Details:
When: 7 to 9 pm
Where: 5065 224th Langley, BC. Brings snacks to share if you would like.
Grade 10 Boys
We are going to the Gaming Arena in Richmond.
Details
Meeting at NLCC WG Campus at 5 pm on SATURDAY, November 23rd. (NOTE that this event is happening on a different night) We are aiming to be in Richmond at Net-8 gaming arena by 6 pm. Gaming from 6 to 9 pm then pickup from the Church at 10 pm.
Cost is $15 for entry into the gaming room.
Only 15 spots available, RSVP to Ben Laktin: 778-908-7170
Grade 10 Girls
We are going swimming!
Details: Meet at the WG Community centre at 6:45 pm and then we will go swimming together. Afterwards we will walk up to Starbucks (next to Save On) where you will get picked up at 9 pm. Bring money for both swimming and your Starbucks drink. If you have any questions contact Emilia at 604-300-1394
Grade 11 Boys
We are hanging out at Braden's house for the evening. We'll play games, eat snacks, watch a movie and just have a fun evening together.
Details:
Where: Braden's House (10275 170A Street, Surrey)
When: 6:30 pm to 9 pm
What to Bring: Snacks & Games, or anything else you want to bring
Grade 11 Girls
We are planning to have a low key night together just hanging out and bonding over Christmassy things: Baking, movies, card games, board games!
Details:
Where: Jackie's House (8047 211 Street, Langley)
When: 7 pm to 9 pm
What to Bring:
Snacks
Your Friends
$3 for baking ingredients
Comfy Clothes, Blankets, Slippers
Grade 12 Boys
We are doing a fun fast food progressive dinner.

Details
Meet at NLCC WG Campus at 7pm and we will go from there. Bring 10 to 15 bucks (or how much you want) for food. Pickup back at NLCC at 9:15.
Grade 12 Girls
We are hanging out at Kathryn's place.
Details
When: Meet at 7 pm.
Where: Address at 8905 214 B Street, Langley (go around the left side of the house around the back into the basement suite)